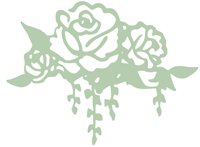 Our Wedding Horses
ROSIE
Rosie is a traditional Shire horse – a gentle giant.  She is a big, beautiful and kind girl who loves attention and will calm even the most nervous of people.
A perfect wedding horse with her dark coat and calm temperament she will add the wow factor to your special event and make your photos a real talking point
Rosie will really add grandeur to any event, whether in a paddock on a Château grounds for your guests to meet and pose with or walking around with her paniers full of flowers, confetti or chilled beers she will really make your event memorable.
SUPER TED
SuperTed is our Traditional Gypsy Cob pony. with his beautiful feathers and striking colour, super chilled SuperTed brings a smile to everyone's face.  He is great with children and will stand all day being fussed and cuddled.
Ted can be available with wedding panniers too.  When he's not hobnobbing at events he turns his hoof to a spot of competitive showjumping where he has an established French fan club!
MADAME CHIPPIE
Madame Chippie is our miniature Shetland pony.  She is the cheekiest, sweetest little pony and matriarch of them all.   Everyone comments on her mane – it's better than Beyonce's!
She can be available with wedding panniersperfect for handing out confetti.
She also has a small cart which can be decorated and filled as you need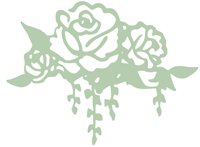 Beer Donkey
APHRODITE
Surprise your guests with a beer donkey!
Aphrodite, named after the Greek Goddess of Love, enjoys meeting people and having cuddles. She is available for a variety of themed events/parties.
Photogenic and carrying her beautiful, traditional panniers, she is perfect as a mobile bar, or simply just for guests to interact and take photos with.
Prices
Our prices start at 300 € (plus travel @ 30 centimes a km) for the first hour and a half and an extra 120 € per hour if you require the animal for longer.
This fee includes a professional handler.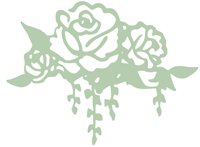 Other Services including Film/TV and Photoshoots
Photoshoots
Our horses are available to hire for all your photoshoots, marketing and media needs.
We can also create the photoshoot of your dreams.
Our gentle horses, ponies, donkeys and professional handlers mean that you don't need any 'horsey' experience.
Bring along your own props or use ours – let your creativity run wild!
Medievel Events
We can come to your medieval event in costume and interact with your public.
Bespoke Horse Experience Sessions
Would you like to feel more at ease around horses or do you simply want to enjoy being with the horses and learn the basics of care and equine communication?
We offer 'on the ground' equine confidence building sessions – get in touch to find out more.
Private parties
Make your event extra special with one, or more, of our four legged friends.  We can cater for any type of event, imagine what a talking point a super cute beer donkey will be.
Other animals
We have a variety of friendly animals available which can add an element of fun to any event – especially the goats!
HIRE A SHIRE and friends
Make your special event truly magical…