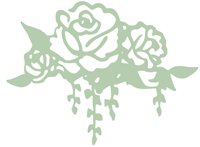 Available for Weddings, Photoshoots or Film/TV
Horse, Pony and Donkey Hire
Hire a Shire in south-west France provide beautiful wedding horses, ponies and donkeys with professional handlers for your special day.
We are a small, family-run business and we absolutely love being creative and working together with clients to make magical, unforgettable experiences.
We are fully insured and each of the animals' well-being is the highest priority to us.
"Have your champagne delivered by Shire horse, surprise your guests with a beer donkey or simply have a beautiful, well trained horse as a photo station in a paddock that we create at your venue – it's all possible"
Including real horses at your Wedding will craft an extra special dimension to the day for you and your guests.  At Hire a Shire, our wedding horses can be incorporated in so many different ways and even the simplest option of being in a paddock for guests to interact with at their leisure is a lovely idea, whether it's a romantic proposal from a magnificent traditional Shire horse to a mini Shetland pony delivering confetti for your guests, you will certainly create incredible memories and amazing photos.
We can co-ordinate with your wedding theme and also offer bespoke packages with locally brewed artisan beers or handmade organic ice creams.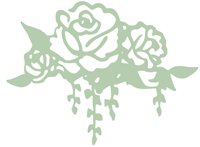 Happy Customers
Hello everyone ? We recently got married at a chateau in France and Hire a Shire came to our wedding.  The horses delivered confetti and ice cold beers and it really made our cocktail hour so much fun! We were so glad they came and would love to recommend them to other people getting married in France.
The horses at Hire a Shire are well behaved, gentle and very handsome.  Rosie the shire horse is gorgeous, she was the perfect match for a photo shoot featuring my dresses. If you are after stand out memorable photographs for a business, product, wedding, birthday or "just because" then I can certainly recommend Hire a Shire.
I would recommend Ruth and her lovely horses to anyone.
Hire a Shire helped make our photo shoot really magical. Any stress of the day just disappeared with the calm energy of the horses. They were so gentle, kind and relaxed. I booked because I felt they added a Wow! factor to our photos, I had no idea that their peaceful natures and fun spirit would influence the day quite so much. Thank you so much Ruth and horsey gang!
HIRE A SHIRE and friends
Make your special event magical…